Hike 2-Get Lost Bay Area
Hike # 2
So let's head to one of my favorite places in the whole wide world, Redwood Regional Park. Since I live so close to this area I have to admit, it is one of my weekly "go-to" hikes. (It is how I spoil myself, don't judge.)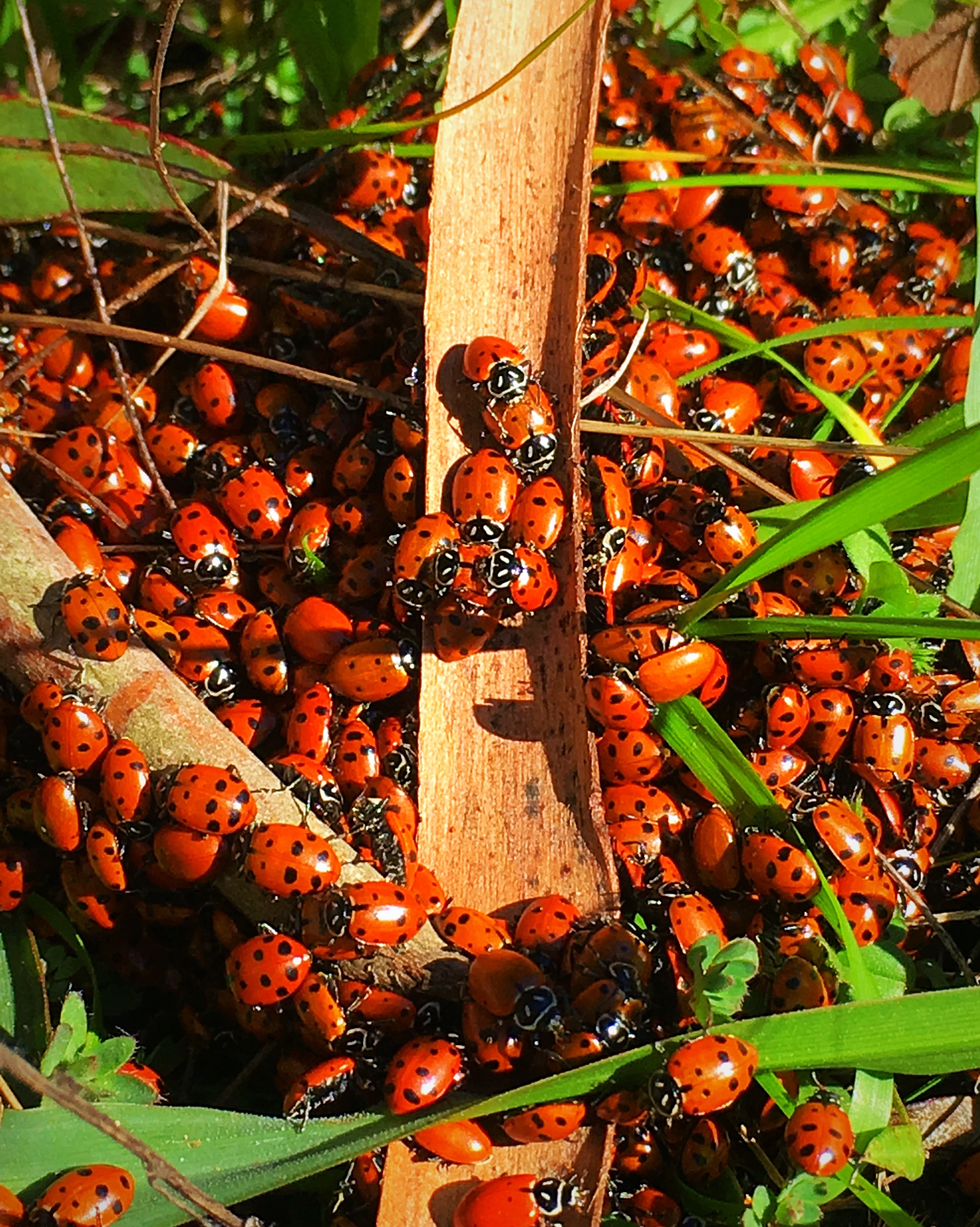 Redwood Regional Park in the mid-1800's, once supplied building materials for the San Francisco Bay Area. Although there are no longer any traces of its past, the forest now holds 150-foot coast redwoods Sequoia sempervirens. The park's 1,830 acres also contain other evergreens, chaparral and grasslands.
At certain times of the year, the Redwood Park hosts thousands of visitors, of the ladybug species. I have read articles that claim that these thousands of insects typically convene here around late October through late February. Fun fact: they typically end up hibernating in the same exact spots that previous generations of migrants hibernated.
The species that is found in Redwood Regional Park are the hippodamia convergence. On this particular day, I found myself admittedly a bit turned around on the French Trail.( I often have the naughty habit of looking down at the forest floor for tiny details, therefore missing the markers sometimes on my hikes. We can call this my "forest intoxication.") Nevertheless, if I am to be lost, I can't think of any place I'd rather be. On this day I began at the Madrone Trail, found myself in awe at the base of the forest along the French Trail and stumbled upon this lovely ladybug infestation when I hit the Steam Trail. I think the pictures of these little ladybugs will say more than I can; it was definitely a magical wonder to chance upon.
What is it about this park that makes me come back time and time again for more? Well other than the close proximity of my home, it is the quiet. The utter serenity that floods my soul when all of my senses meet this forest is indescribable. From the crisp smell of the bay and eucalyptus leaves, to the way the sunlight filters through ferns and leaves, to hear the soft rustling of the wind through the trees and the occasional chirp of the birds, it is all absolutely peaceful. I don't know how a park can lend to all of this serenity when the hustle and bustle of the city is literally just minutes away, but I will take it, in large doses, and on a weekly basis! Come explore Redwood Regional Park and walk yourself into another world. You can thank me later.
See ya out on the trail!
Romy@getlostbayarea
There are many entrances to Redwood Regional Park. The main entrance, Redwood Gate, is on Redwood Rd. in Oakland about 2 miles East of Skyline Blvd.
Aside from hiking, the park also offers: picnics, overnight camping, hiking, jogging, cycling and even horseback riding.
Redwood Regional Park website:
http://www.e...parks/redwood