Holiday Creativity
A new twist on a cherished holiday tradition.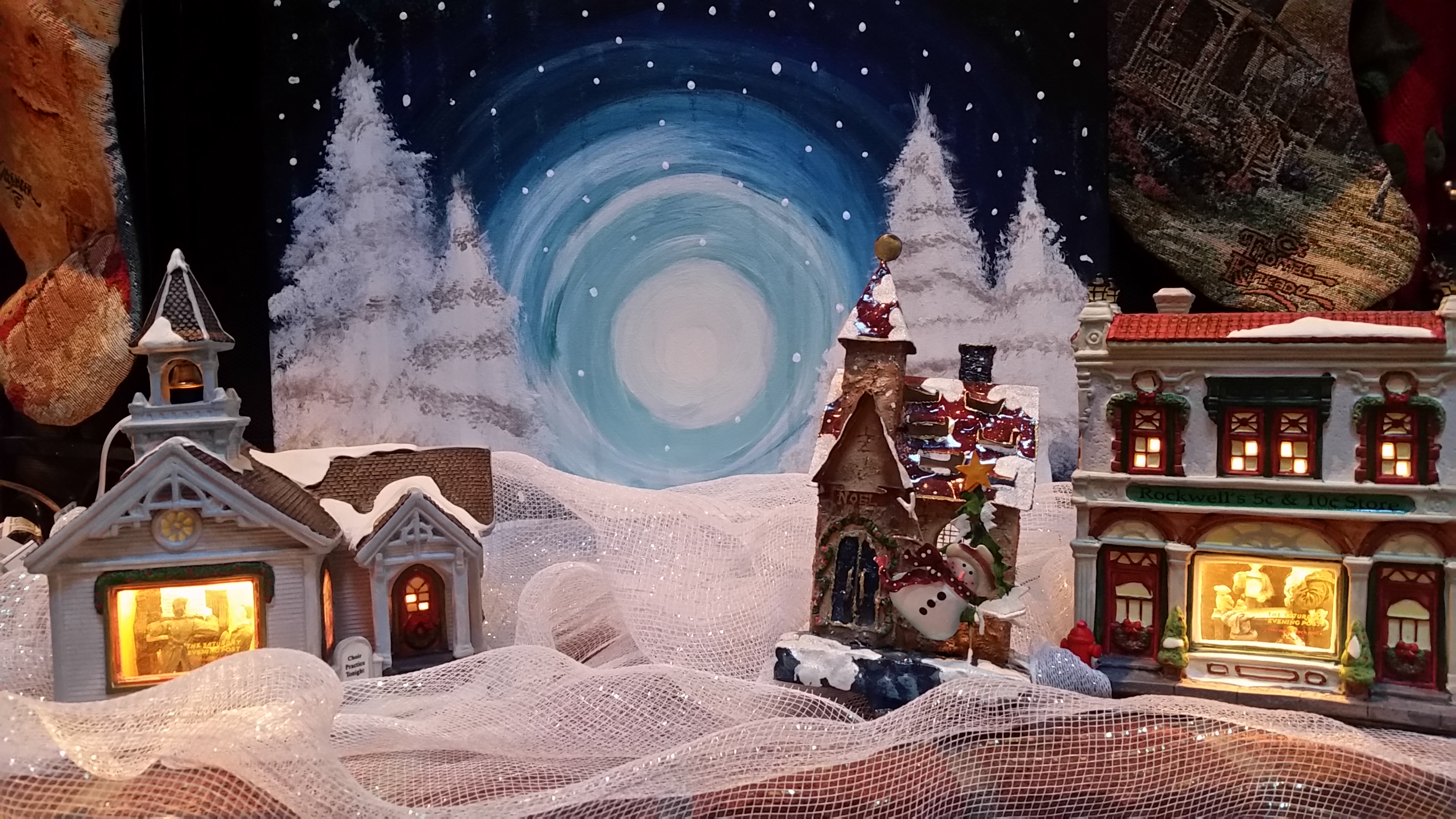 Whether it's a scene out of "A Christmas Carol", Santa's workshop or nostalgic winter wonderland, displaying the holiday village is a family tradition. Our creative guest, Theresa Lauigan, took it to a whole new level by adding her finished painting of "First Snowfall" as the backdrop to hers. Wow! What a clever idea Theresa!
We love new and innovative ways to display your masterpieces.