Love Me Do, Hear, & See
Things to do week of February 5th-11th.There is always something to do, see, and/or hear in and around San Francisco, regardless of the season, locale, or time of day. From local bands to midnight movies, the Bay Area is alive and well with festivities aplenty.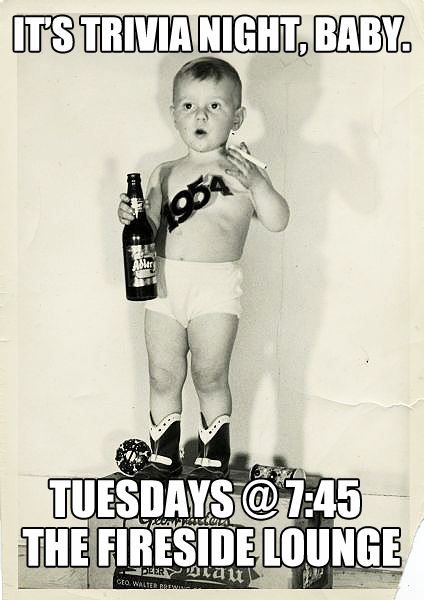 Here's your quick guide for what's brewing in the neighborhood:
Monday 02/05
Comedy x Pop Up Food at Starline Social Club is exactly what it sounds like. Every Monday, "comedians Irene Tu and Andrew Orolfo host the best local and nationally touring stand-up comedians in Starline's intimate comedy room." A rotating lineup of pop up vendors will be sell their delicious fare before every show. Best part? The event is FREE.
https://www....5320021065682
Tuesday 02/06
Calling all bibliophiles! Books Inc. hosts a plethora of free events at all their Bay Area locations, from book readings to poetry workshopping and author meet-and-greets. In Alameda, Not Your Mother's Book Club presents New York Times-bestselling author Marieke Nijkamp and her new book, Before I Let Go. On the same evening, Jill Kolongowski will discuss her book Life Lessons Harry Potter Taught Me at the Berkeley location. Who knew Tuesdays were so literary?
https://www.booksinc.net
Wednesday 02/07
The New Parkway is the perfect blend of vintage movie theater and your grandmother's living room. They're screening rooms offer cozy reclaimed seating options and they're café hosts several Insta-worthy events every week, including Lego & Libations on Mondays and Karaoke on Fridays. Wednesdays are Karma Night, aka "pay what you can." So take in an Oscar-nominated flick or catch a rerun of The X-Files for free before joining the café crowd for Drink and Draw.
http://www.t...ewparkway.com
Thursday 02/08
The second Thursday in Alameda, marks the "Friday Eve Drag Show" at The Fireside Lounge. If you've never been to a drag show before, then you're in for a treat…and you don't have to drive all the way to San Francisco to see it. Check out The Fireside's Facebook page for other events – most notably, "Love Stinks Vol. II" on Saturday the 10th.
http://www.t...idelounge.com
Friday 02/09
Good news ladies! Fifty Shades Freed is out today. Whether you hate to love it or love to hate it, grab your gals, some sweet snacks, and head for the theater nearest you.
https://www.fandango.com
Saturday 02/10
Saturday is awash with fabulous things to do, especially with Valentine's Day right around the corner. So, why not spend your Saturday getting crafty? Visit the Local Love Pop-Up Market at CelerySpace in Berkeley to sample and shop a variety of textile, jewelry, and food vendors. You could also check out the newest from Greet Art Workshop's Second Saturday workshop series and craft eco-alternative Valentines for your loved ones. But wait, there's more! Spend the evening at the La Pena Cultural Center watching Playback Theatre: Love Stories. Sounds like a great date night to me!
Pop-Up Market:
https://www....3583039625116
Love Stories:
https://www....7855722439569
Don't forget to follow us on Facebook and Instagram for the most recent photos and specials!
https://www....alettealameda
https://www..../pinotalameda