Spring Gardening
The weather is warming everywhere and it is time to plant our garden. We are thankful for grandparents and parents who loved to garden and passed along to us some of their knowledge.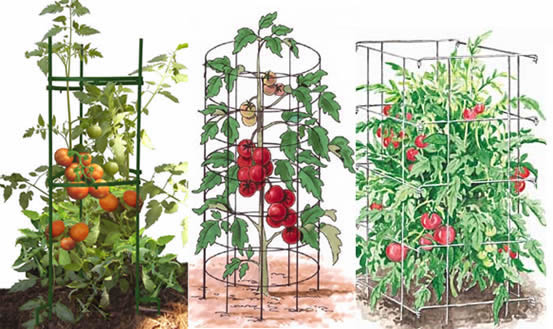 Here are 6 tips to get your tomato harvest going. We wish you abundance and lots of fun.
1. Choose fast maturing variety of tomato. When you are selecting seeds or plants it is always a good idea to check the number of days to maturity.
2. Warm up the soil. The soil in containers and raised beds warms up faster than your garden soil, so they are ideal for heat loving tomatoes.
3. Harden off plants. Experts recommend the week prior to planting them in the garden, gradually expose seedlings to increasing amounts of sunshine and wind.
4. Protect young plants. Chilly temperatures and drying winds will slow growth of most plants. Create a warm protected micro climate with fabric around your cages.
5. Wait to apply mulch. We know you want to cover the soil and protect against weeds. It is recommended leaving the soil bare around new transplants for the first month to allow the sun to warm the soil. Then apply a two-inch layer of mulch.
6. Support plants. Seems obvious but many people forget some of those new, small transplants are going to be huge when mature. Whether you prefer cages or ladders just make sure to include them.
Happy gardening and please share some of your pictures on our Facebook, Instagram, Pinterest or twitter pages.
More Information on my zone:
https://gard...g/nga/zipzone
More gardening tips:
http://www.s...et.com/garden