An Academy Awards to Remember
Some people treasure the holiday season, others look forward to their annual Fourth of July BBQ, and the lucky few that still enjoy summer vacation count down the days until school's out.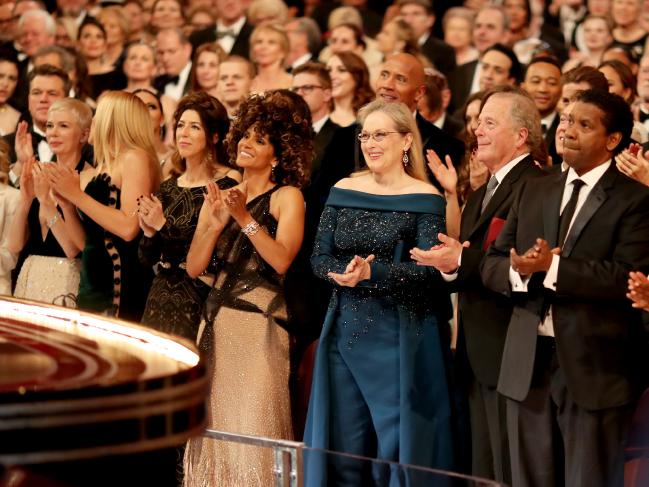 Regardless of what holidays or special occasions you choose to celebrate, there is one I place above all others: Oscar Night.
I was raised on Whoppers and Hepburn – Katherine or Audrey, take your pick. Growing up a movie buff, I was never introduced to the Academy Awards until the 75th awards ceremony in 2003, better known as "the year Chicago came out". It was the first year a film that I actually cared about was nominated (probably because I wouldn't see Moulin Rouge for another year or so.) Now, fifteen years and countless films later, my love for the ceremony is stronger than ever. So, whether you plan on watching solo or celebrating the love of filmmaking with your closest cinemaniacs, here's what you need to know about this year's ceremony.
The Details
The 90th Academy Awards Ceremony will take place on Sunday March 4th. Jimmy Kimmel is set to host for the second year in a row! As the ceremony is presented in Los Angeles, it will begin at 5 pm PST on ABC. Here in The Bay Area tune into ABC7-KGO.
If that's too early for you, they usually rerun the ceremony again at 8 pm. Most importantly – Red Carpet broadcast will start around 1 pm, so feel free to tune in all day!
The Films
There are nine films nominated for Best Picture. Guillermo del Toro's The Shape of Water leads the pack with 13 nominations and is favored to take home the final statuette (though I think there are definitely some strong contenders that could pull through).
Dunkirk follows behind with eight nods and Martin McDonagh's Three Billboards Outside Ebbing, Missouri (and my personal favorite) with seven. The rest of the category is rounded out by Call Me By Your Name, Darkest Hour, Get Out, Phantom Thread, Lady Bird, and The Post.
I might be a little biased, but the nominated screenplays this year, adapted and original, are INSANELY amazing! When it comes to Best Adapted, I think Call Me By Your Name is a shoe-in for sure. The Best Original Screenplay category is a horse of a different color. This year marks the first nomination for three of the five nominated writers/writing partners: Jordan Peele, Greta Gerwig, Kumail Nanjiani and Emily V. Gordon. I'm pulling for Lady Bird, but as I see it, anyone of the nominees could take it home.
The Diversity
This year, more than the ever, we're seeing a huge diversity amongst the films, filmmakers, and studios. You'll notice that of the Best Picture nominees, only two of them (The Post and Dunkirk) are big-budget studio films. Hooray for indies! Moreover, Mudbound's Rachel Morrison is the first female to EVER be nominated for Best Cinematographer and a Best Director win for Greta Gerwig would make her the second female Best Director recipient.
The Aftermath from Last Year's Awards…
Last year, an infamous envelope mix-up led to La La Land being incorrectly announced as the best picture before Moonlight was crowned. This year, to prevent another mishap, the academy has prohibited the (PricewaterhouseCoopers) PwC accountants who handle the envelopes from using cell phones or social media during the show.
Be sure to tune in early for the Red Carpet and follow along as many of us Oscar-a-holics Live Tweet our judgment…I mean excitement. Cheers!
ABC7-KGO:
http://abc7news.com
Remember to follow us here for the most recent photos and specials:
https://www....alettealameda
https://www..../pinotalameda
Enter your contact info and request details below, and we will contact you with details about your private party!