Paint it Forward with us!
Paint it Forward with Pinot's Palette Addison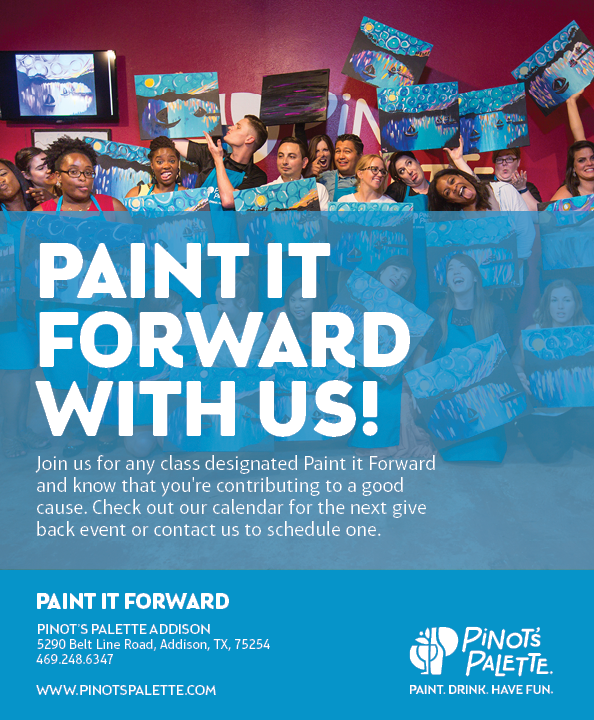 We love contributing to good causes at Pinot's Palette Addison. If you see an event that's labeled "Paint it Forward" you can feel good while you paint and sip knowing that a portion of proceeds are contributed to the specified cause. We've recently done classes benefiting Epic Animal Rescue, Senior Pet's Assistance Network, Texas' Little Cuties (animal rescue), End the Backlog and Susan G. Komen Dallas county.
It's the 4th quarter and we have several more benefits on deck:
Saturday, December 1st, 3pm: Jolly Christmas Lights (benefits Kenya Lend A Hand)
Saturday, December 1st, 5pm: Van Gogh's Christmas (benefits Live Out Loud)
Sunday, December 9th, 2pm: Snowman's Bliss (benefits Shatterproof)
Planning ahead? We already have a Project Pet scheduled for Saturday, June 15th at 7pm (benefits Texas CARES cat rescue)!
Want to plan your own paint and sip benefit class? Give us a call at 469-248-6347 or email us at Addison@PintosPalette.com and we'd be happy to discuss options with you.