Your Art Your Rules - Unique Paintings Created by You!
Express your creativity on one of our special sized canvasses or by using different mediums such as wine bottles or wine glasses.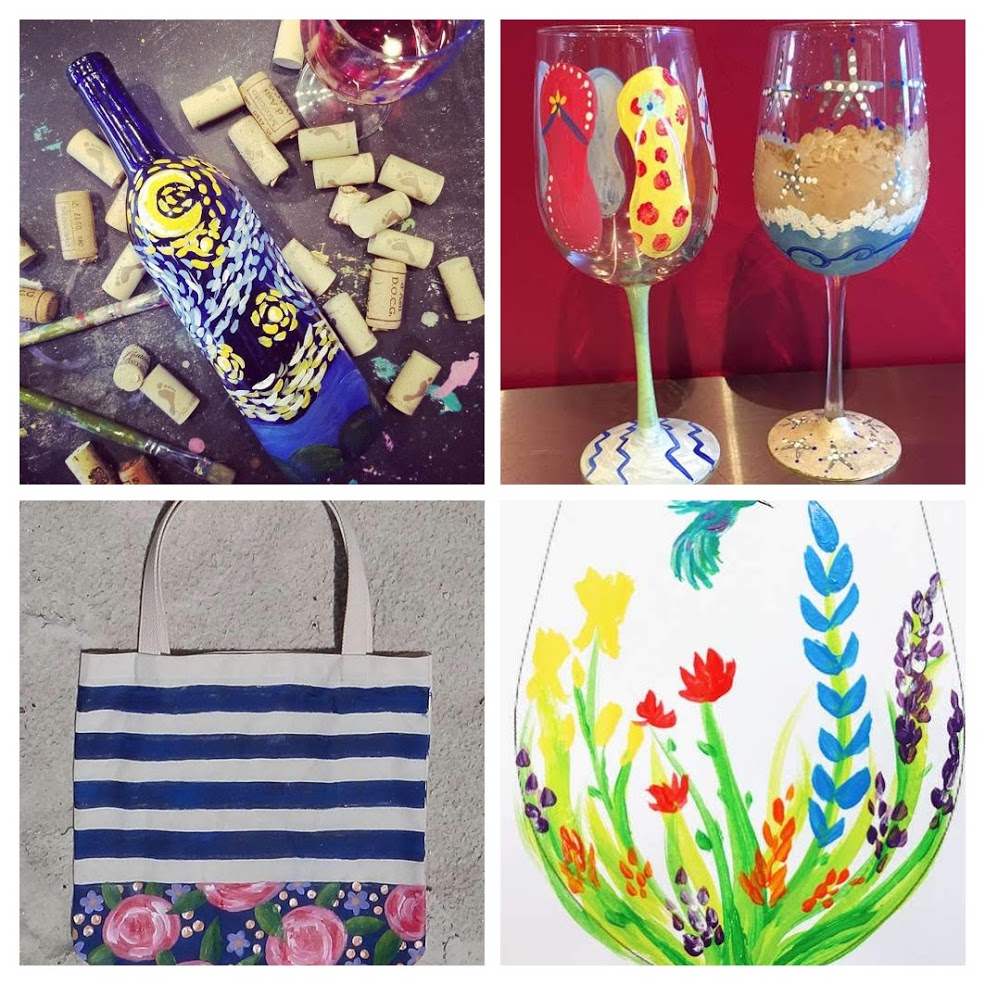 Want to create art as unique as you? While one can always go rogue swapping out colors and themes in any of our classes, you can also try painting on a 10x30 canvas or on a wine bottle! Join us for any of these classes to express your own personal sense of style. Don't like any of these? Join us at Open Studio for minimum instruction and maximum flexibility - try your hand at one of our self-guided paintings or grab one off the wall and recreate it on your own. Paint and sip your way!
Thursday, June 7, 7-9pm: Beach Shack
Tuesday, June 12, 5-9pm: Open Studio
Wednesday, June 13, 7-9pm: All the Lovely Ladies (back by popular demand!). So much room for customization!
Wednesday, June 20, 7-9pm: Starry Night Wine Bottle
Sunday, June 24, 1:30-3:30pm: Beginner Photography Class! We are partnering with Laura Levitan of MOD L Photography for an entry level photography class. Finally learn to use your fancy camera!
Share Register here for paint classes | Check out our Intro to Photography Class!